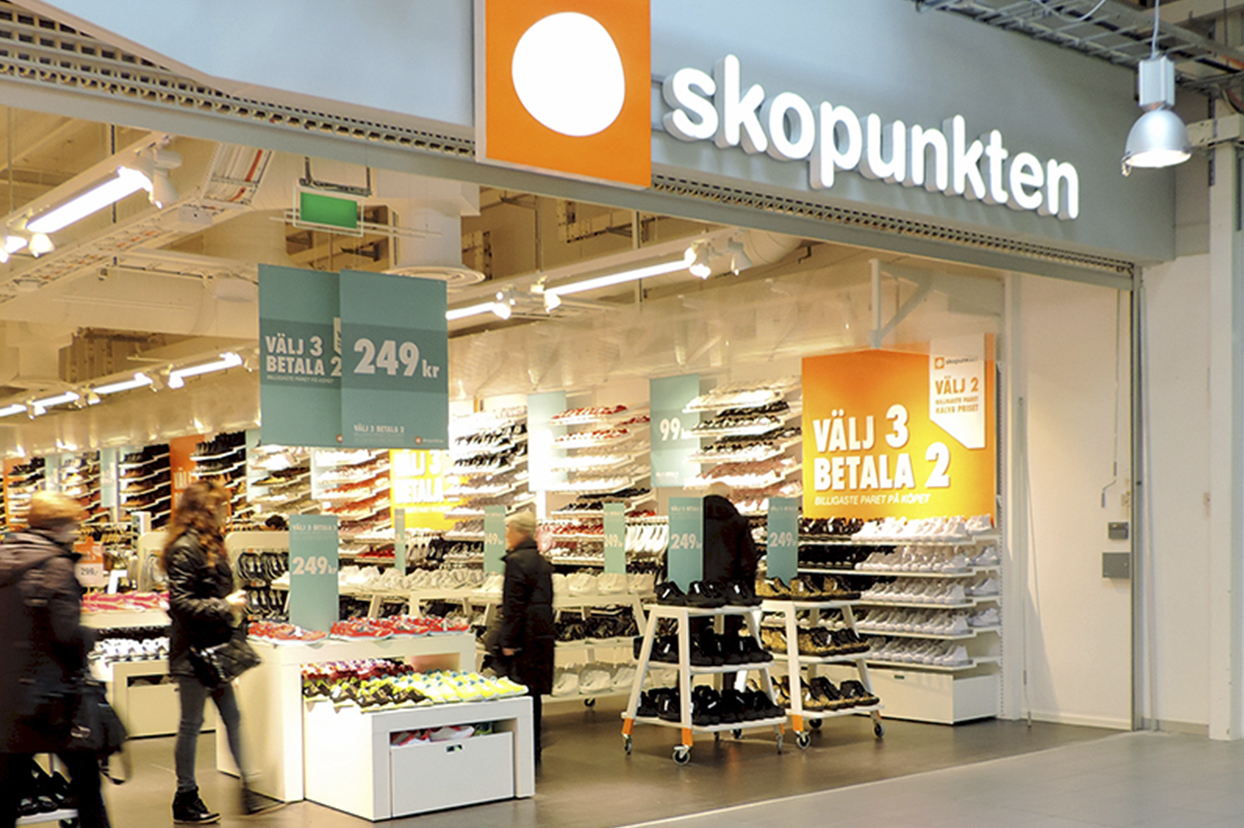 SKOPUNKTEN
Nilson Group is Scandinavia's leading shoe company. Through store concept; DinSko, Nilson Shoes, Skopunkten, Jerns, Radical Sports
and franchise-based Ecco Stores they  offer something suitable for everyone. An unbeatable range combined with strong brands.
With about 330 stores in Sweden, Norway and Finland had sales Nilson Group 3 billion in 2015.
Collaborating with the marked team, I distilled their inspiration into a modern, sophisticated, organic direction and design.
A clear orange and an organic circle shape the alluring and distinctive profile. Together with the architects and marketing manager we shaped the new Skopunkten profile. A more joyable and easy shopping experience for the customers.